An exposé on the Greenwich doxxer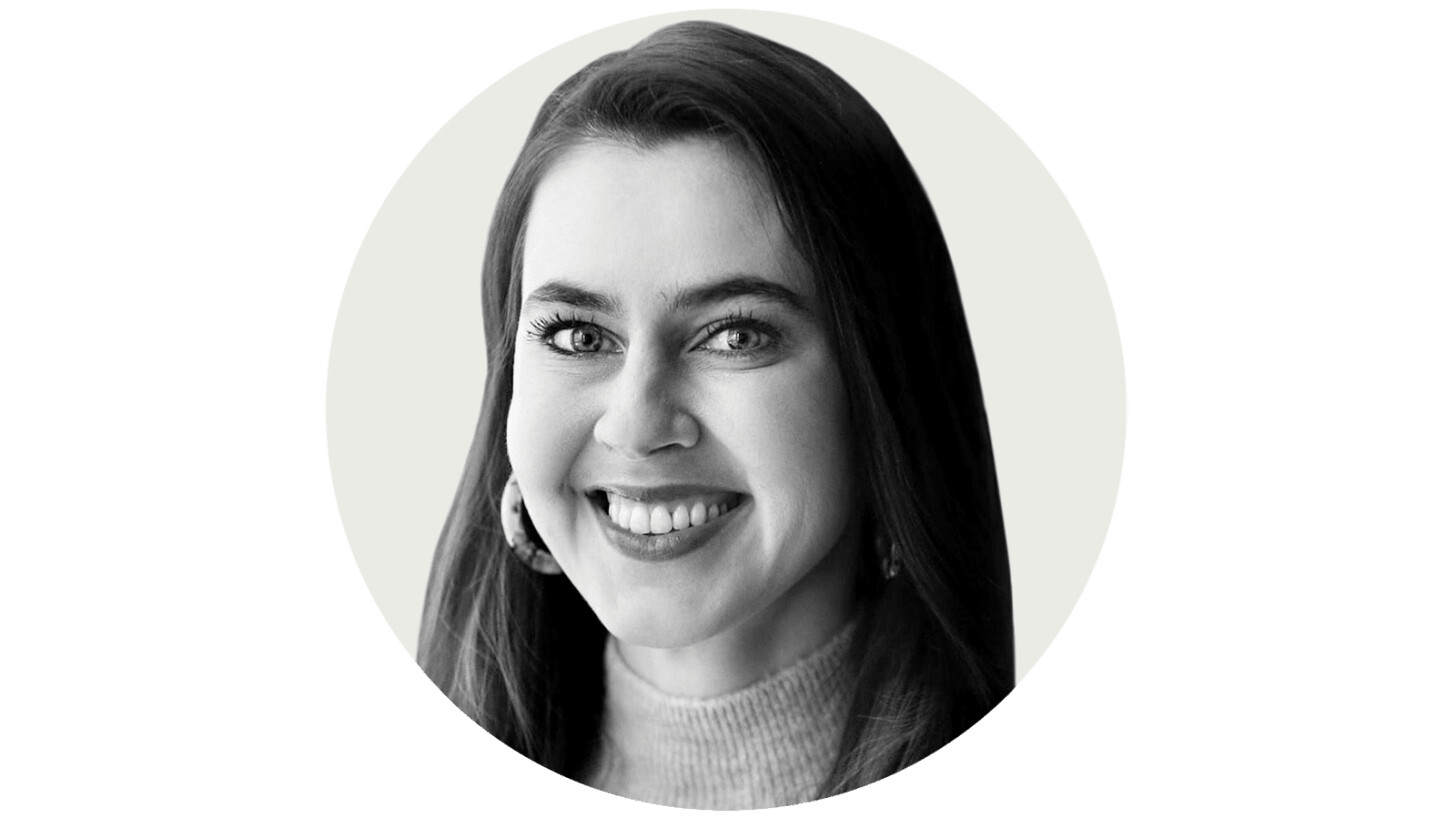 Let me begin by stating that I don't think doxxing is ethical. Doxxing is often a poorly obfuscated attempt to silence an individual through public intimidation by sharing a person's identity, home, place of business or relationships. And Taylor Lorenz is the worst. She will do just about anything to get attention. Her most recent stunt consisted of doxxing the user behind the popular social media account Libs of TikTok. Even more disturbingly, Taylor posted a hyperlink to the user's home address and harassed the user's relatives with unsolicited visits to their homes.
While Taylor claims it is perfectly justifiable to harass the family and friends of her targets, she has carefully and hypocritically kept her own personal background shrouded in secrecy. To date, there is much speculation, but no detailed reports on Taylor's family and upbringing. The internet seems to be scrubbed of any familial connections to Taylor. (Of course, the fact that her uncle founded the Television Archive at the Internet Archive probably helped, but we will get to that later.)
It raises the question though…who raised such a radicalized, egocentric and indecent person?
---
First, let's start with the scant evidence on Taylor that is already known.
Taylor Lorenz:
Born in New York City, reportedly on October 21, 1984—currently 37 yrs old
Grew up in Old Greenwich, Connecticut
Attended college at University of Colorado in Boulder, later transferring and graduating from Hobart and William Smith College in New York
Journalist for the Washington Post, previously at Daily Mail, The Atlantic, Business Insider, The Hill and The New York Times
Engaged or married to Christopher Mims, columnist at The Wall Street Journal
---
Here's what we discovered that isn't known, but first…
All of the information below is publicly available online and can be found with due diligence. Home addresses, email addresses and phone numbers are omitted to protect the privacy of the respective parties. The goal of this article is to provide historical context on Taylor Lorenz's character formation and is NOT intended to be used to harass or intimidate her family members. While it cannot be said with absolute certainty that the information below is factually correct, the reader can decide for him/herself based on the presented information.
The parents
Internet searches for the last name "Lorenz" revealed Walter R. Lorenz, Jr. (age 65) and Anne "Lorrie" Lorenz (age 67) who previously lived in Greenwich, Connecticut and match the appropriate age range to be Taylor's parents (28 and 30 years her elder).
According to online home ownership records, Mr. Walter and Mrs. Lorrie Lorenz lived in Greenwich between the years 1988 and 2005 (online source is omitted to conceal home addresses). Taylor's age ranged from 4 to 21 years old during this period—matching Taylor's claim that she grew up in Greenwich, but was not born there. (Walter and Anne later moved to a luxurious 5-bedroom home in Riverside, Connecticut around the year 2005 with a current Zestimate of $5.8 million.)
Although we could not find home ownership records for Mr. and Mrs. Lorenz in or near New York City around the time of Taylor's birth in 1984, Walter's company profile page at Hobbs, Inc. indicates that he grew up near New York City and attended high school in Orangetown, New York—suggesting that the Lorenz family had roots in New York City and likely lived near there prior to moving to Greenwich in 1988. Thus, a suitable explanation for Taylor's reported birthplace to be New York City.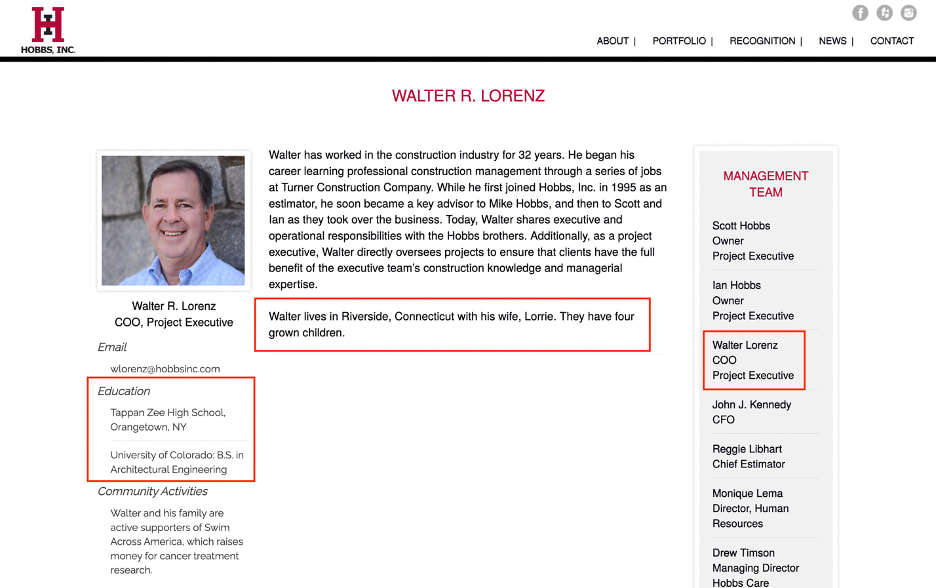 Source: Hobbs, Inc. - Custom Home Builders - Luxury Home Builders - CT, NY, NJ, RI
Walter Lorenz and Taylor both lived in Greenwich during the same period, yet peculiarly have strong ties out west in Denver, Colorado. Not only did Taylor attend Mr. Lorenz's alma mater of University of Colorado, but Walter and Anne Lorenz eventually purchased a house in Denver in the year 2021, where they currently reside. And where is Taylor's self-proclaimed favorite place to visit…? The Rocky Mountains!

Source: https://www.refinery29.com/en-us/taylor-lorenz-new-york-times-travel-diaries
Walter Lorenz is the COO for Hobbs, Inc., a "high-end home construction" business. On his profile page (Hobbs, Inc. - Custom Home Builders - Luxury Home Builders - CT, NY, NJ, RI), it states,
"Walter lives in Riverside, Connecticut with his wife, Lorrie. They have four grown children."
Walter's wife, Anne "Lorrie" Lorenz (maiden name Macdonald) has a respectable pedigree. Her grandfather, Walter F. Lineberger, was elected to the US House of Representatives in 1921 (Walter F. Lineberger - Wikipedia), and Lorrie's late mother (Anne Lorraine Macdonald) was a published author and served on the Board of Trustees of Wellesley College (Anne L. Macdonald Obituary - Greenwich, CT).
The siblings
As stated on Walter Lorenz's company's team profile page, Walter and Anne have four children. Publicly available information quickly points to Paige (age 35), Peter (age 33) and Brooke (age 29) as the offspring of Walter and Anne. Who is the fourth child though?
Taylor's reported age fits perfectly to be that child. She would be the eldest sibling at age 37 years old—2 years older than her sister Paige.
Paige Lorenz is married to her wife Sharrifah Lorenz (maiden name Al Salem) as shown in an online wedding registry from 2018 (https://www.zola.com/registry/sharrifahandpaige).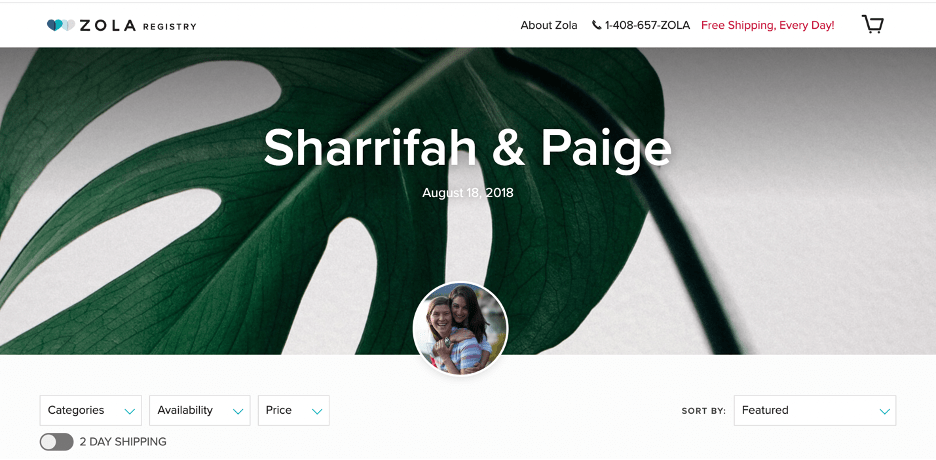 As of this year, they lived together in a $1.5 million home in Denver, Colorado, which home ownership records indicate is owned by the Lorenz Family Trust (online source is omitted to conceal home addresses). Paige is a project manager for Watershed Partners, a real estate design and construction company, and Sharrifah is the Senior Director of Business Development for Loom, a video messaging company (see below screenshots). A younger sister in a same-sex marriage certainly fits well with Taylor's passionate advocacy for the LGBTQ+ movement.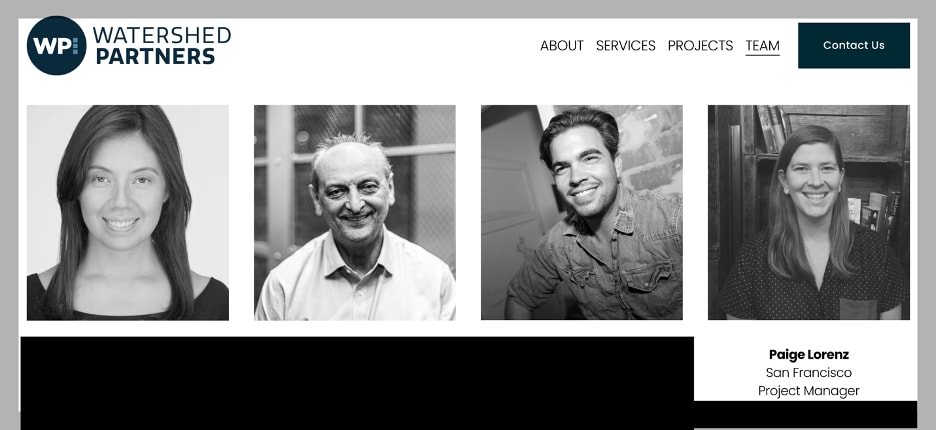 Source: Team | Project Managers — Watershed Partners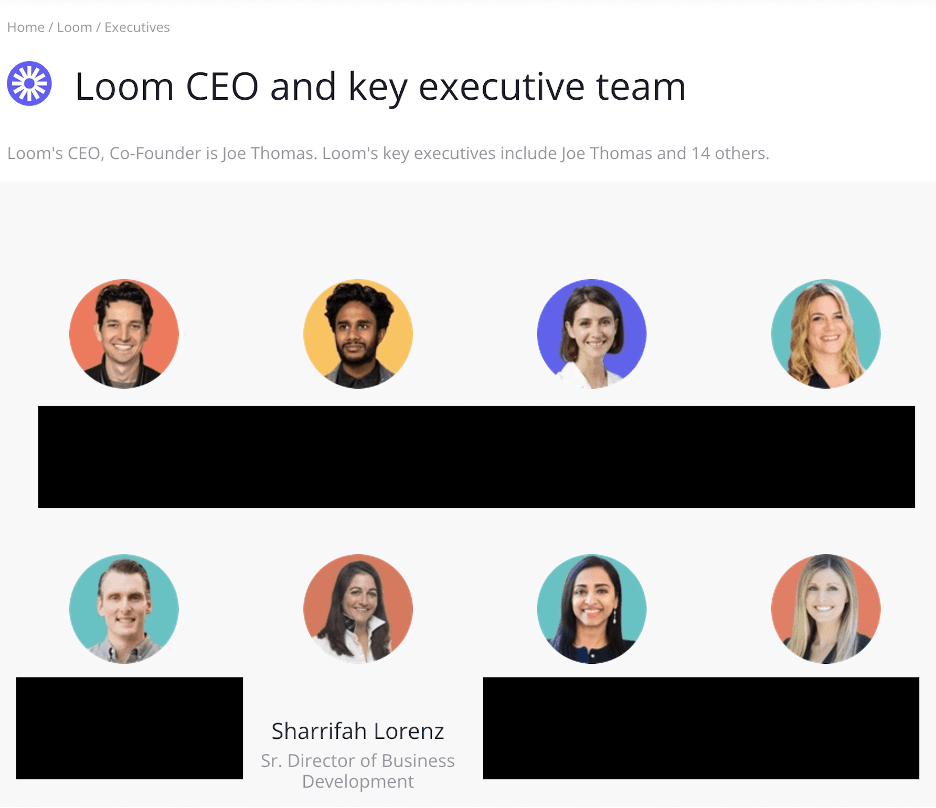 Source: https://craft.co/loom/executives
Paige's brother, Peter Lorenz, also works as a project manager for Watershed Partners, although it appears he just started his own construction firm called Lorenz Consulting & Construction in October 2020 (source omitted to conceal work address).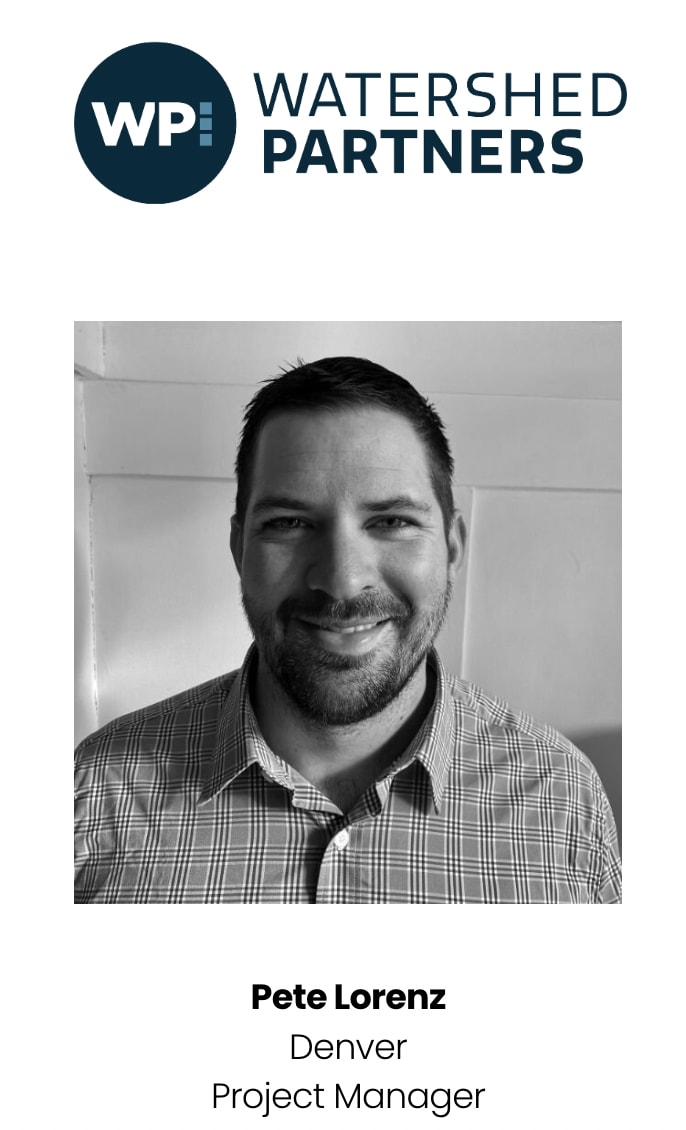 Source: Team | Project Managers — Watershed Partners
Brooke Lorenz is the youngest sibling in the Lorenz family and, like Taylor, also attended University of Colorado in Boulder. Brooke has a career in journalism as an intern for the Daily Mail (2014), public relations for CNN (2014-2017), publicist for the Washington Post (2017-2019) and is presently the Director of Communications for CBS News.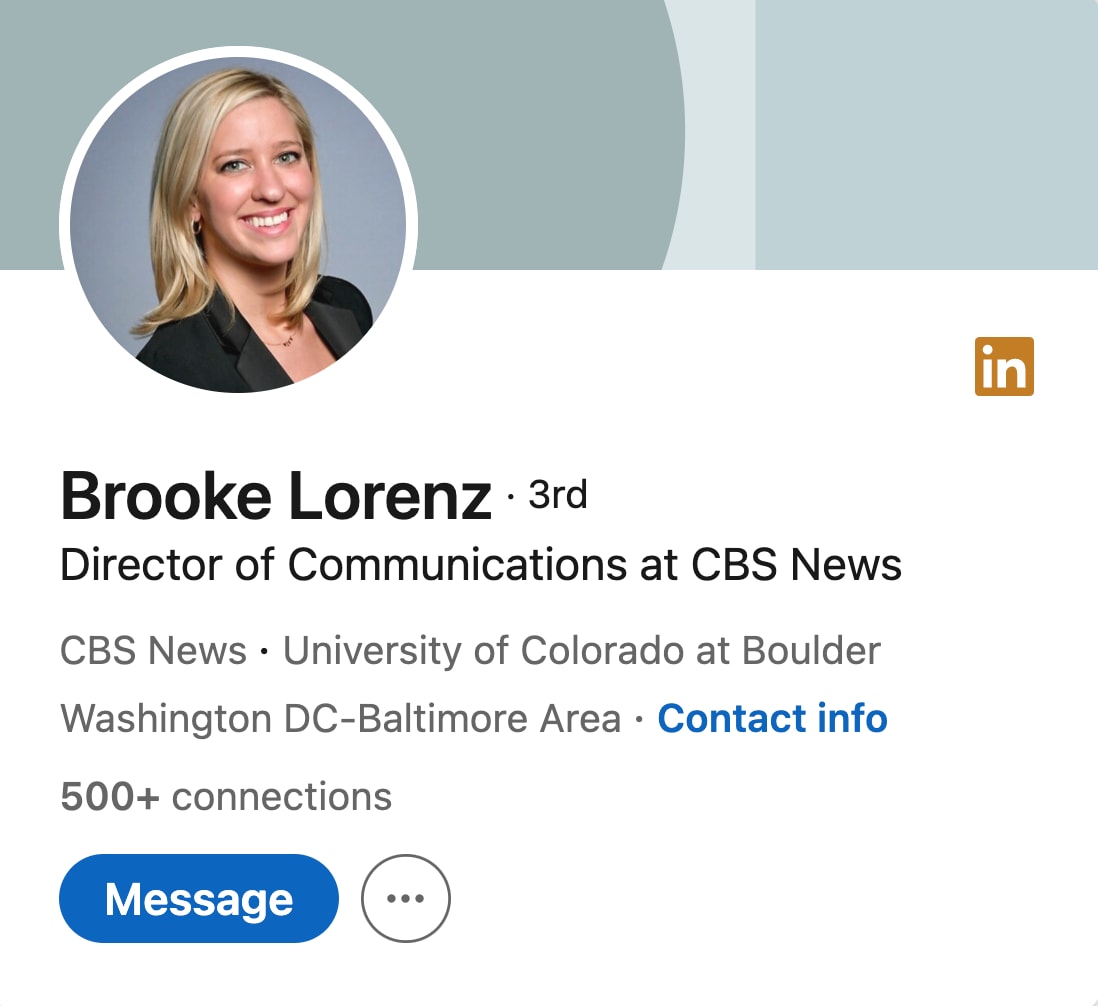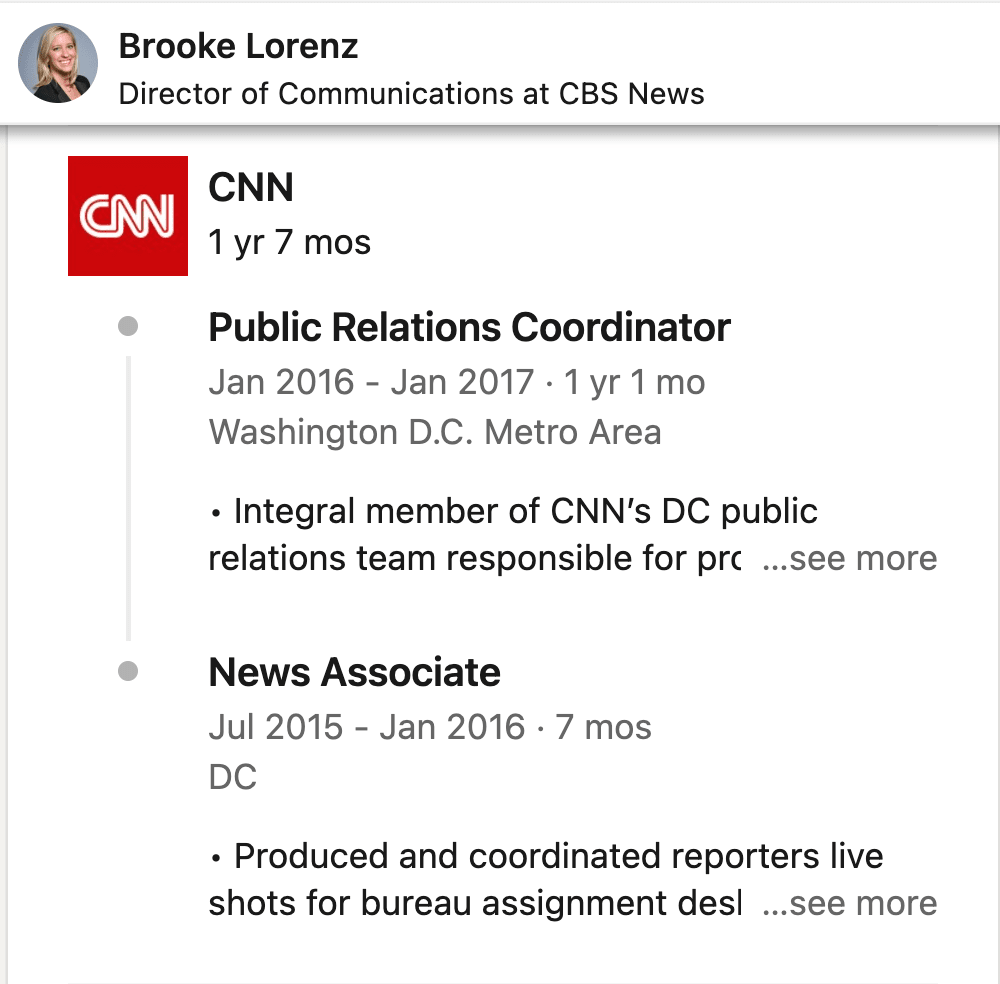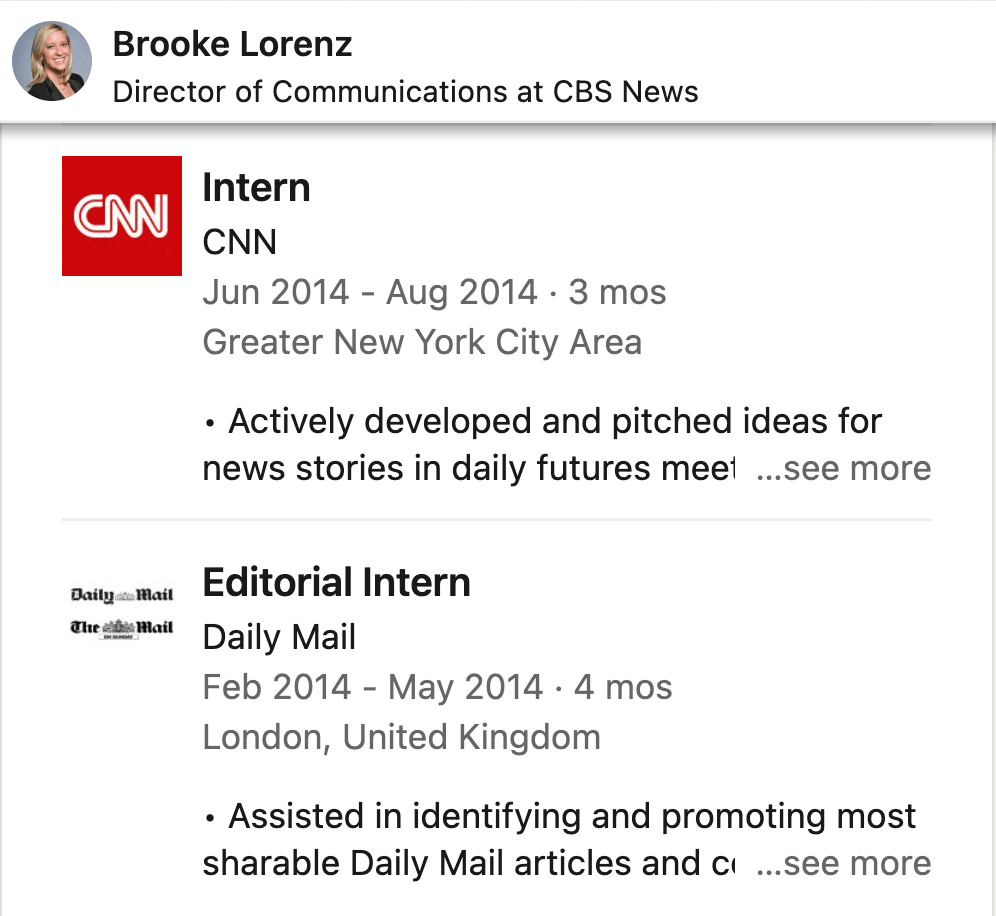 Source: https://www.linkedin.com/in/brookeannelorenz/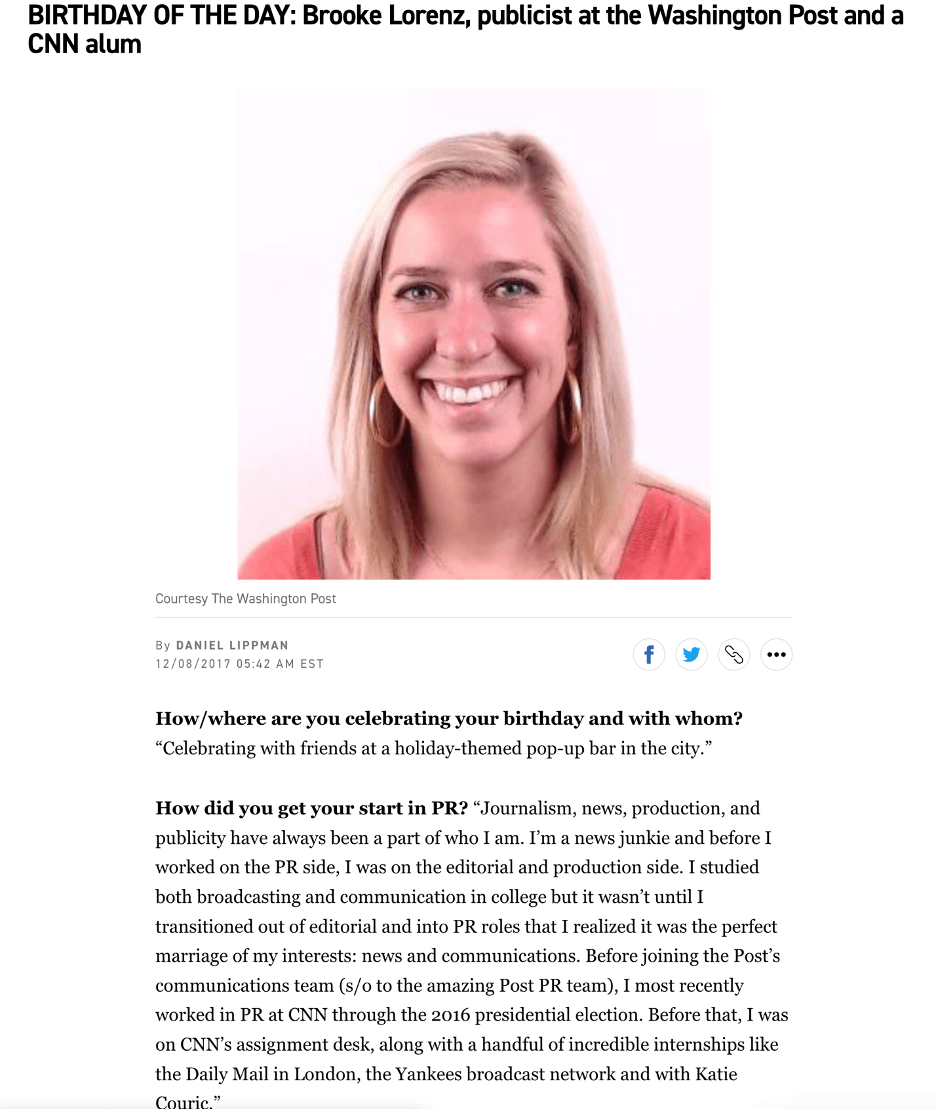 Source: BIRTHDAY OF THE DAY: Brooke Lorenz, publicist at the Washington Post and a CNN alum - POLITICO
While the above is not definitive proof that Taylor belongs to the Lorenz family as described, the same last name, appropriate age, timeline, locations, liberal views and affinity to journalism at liberal media companies do make Taylor a perfect fit to be the omitted fourth child.
---
The final piece of the puzzle
Perhaps the most definitive proof came when exploring who we speculated to be Taylor's maternal uncle, Roger Gregory Macdonald from San Francisco. Roger Macdonald is Anne "Lorrie" Lorenz's brother (recall her maiden name is Macdonald). (Anne L. Macdonald Obituary - Greenwich, CT)
Roger is the Founder of Internet Archive's Television Archive (the Internet Archive stores over 682 billion historical web pages in the Wayback Machine since 2005), and has a Twitter account with the handle @r_macdonald with 907 followers and following 833 accounts at the time of this post. Not surprisingly, he follows both Taylor Lorenz and her fiancée/husband Christopher Mims (https://twitter.com/r_macdonald/following).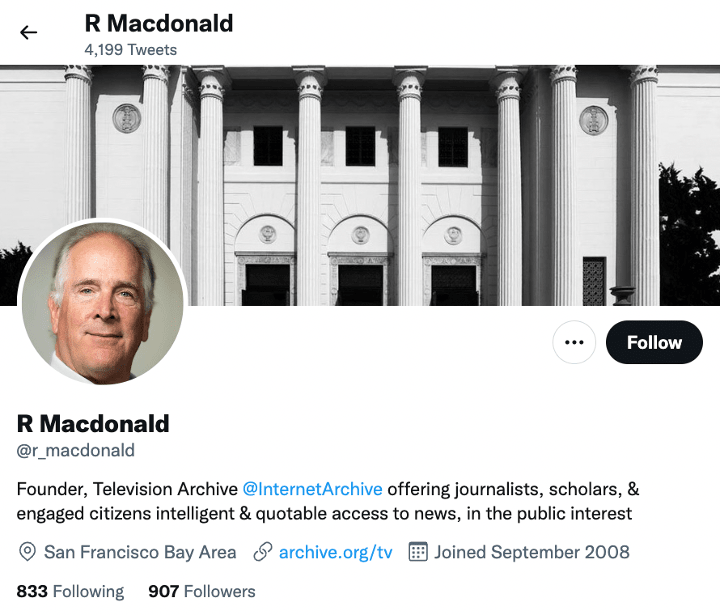 If our family tree as described above is correct, Roger should be Taylor's uncle…
Lo and behold, Roger tweeted the following in February 2020:
"@TaylorLorenz just saw your NYT piece this evening on Facebook's policy statement[.] I remain impressed with all that you do and proud to be your uncle silly"

Source:

R Macdonald @r_macdonald
@TaylorLorenz just saw your NYT piece this evening on Facebook's policy statement I remain impressed with all that you do and proud to be your uncle silly
February 15th 2020
1 Like

With an executive-level uncle at the Internet Archive, it's not surprising that Taylor received special treatment in getting her online history excluded from the internet archives—most notably her Twitter account. For someone without a shred of journalistic integrity who frequently deletes her own tweets, nepotism certainly has its perks.

Source: Wayback Machine
---
In summary , Taylor is a product of her upbringing. A privileged elite who grew up in a wealthy liberal household with a plethora of media connections. All she was missing was fame. I guess she got that, but at what cost?
---
PS: I suspect many of the links and profiles above will soon be scrubbed from the internet. So don't be surprised if the links are broken or show up with a 404 error.