… on Amazon that appear to be written by AI
Sample of books scored 100% on AI detection test as experts warn they contain dangerous advice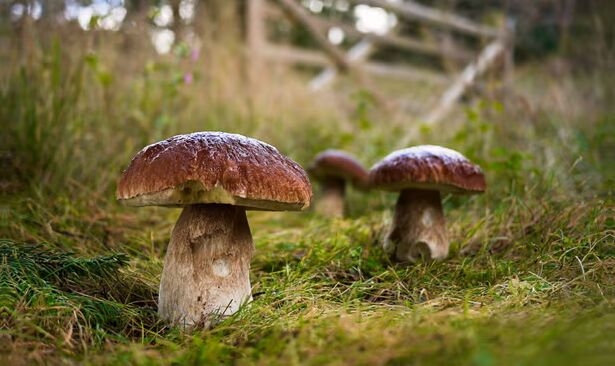 Amateur mushroom pickers have been urged to avoid foraging books sold on Amazon that appear to have been written by artificial intelligence chatbots.
Amazon has become a marketplace for AI-produced tomes that are being passed off as having been written by humans, with travel books among the popular categories for fake work.
Now a number of books have appeared on the online retailer's site offering guides to wild mushroom foraging that also seem to be written by chatbots. The titles include "Wild Mushroom Cookbook: form [sic] forest to gourmet plate, a complete guide to wild mushroom cookery" and "The Supreme Mushrooms Books Field Guide of the South-West".
Four samples from the books were examined for the Guardian by originality.ai, a US firm that detects AI content. The company said every sample had a rating of 100% on its AI detection score, meaning that its systems are highly confident that the books were written by a chatbot such as ChatGPT.
Examples of prose from the books include: "The sweet smell of freshly cooked mushrooms wafted through the air, bringing back fond memories of my mother" and "Foraging for wild mushrooms is a deeply rewarding experience that connects us with nature's abundance and the rich tapestry of flowers that the Earth provides."
The other books tested by originality.ai were "Wild Mushroom Cookbook: A beginner's guide to learning the basics of cooking with wild mushrooms for health and flavor, complete with easy-to-follow recipes!" and "Wild Mushroom Cookbook: unlock the delicious secrets of nature's most flavorful fungi". The Guardian has attempted to contact the authors named on the books.
Leon Frey, a foraging guide and field mycologist at Cornwall-based Family Foraging Kitchen, which organises foraging field trips, said the samples he had seen contained serious flaws such as referring to "smell and taste" as an identifying feature. "This seems to encourage tasting as a method of identification. This should absolutely not be the case," he said. One book refers to the Lion's Mane fungus, which is edible, but is a protected species in the UK and should not be picked.
"I would recommend choosing books from reputable sources," said Frey.
Prof Myron Smith, a fungi specialist at Carleton University in Canada, said the books were "totally irresponsible". He said: "Some of the differences between edibles and non-edibles are very subtle and it really takes an experienced eye and knowledge to discriminate between them."
https://twitter.com/newyorkmyc/status/1695689778224594959
The AI mushroom books were first reported by the 404 Media site. The AI-generated works had also been highlighted by the New York Mycological Society, which posted on X, formerly known as Twitter: "@Amazon and other retail outlets have been inundated with AI foraging and identification books. Please only buy books of known authors and foragers, it can literally mean life or death."
Amazon said it was reviewing the books brought to its attention by the Guardian.
An Amazon spokesperson said: "We take matters like this seriously and are committed to providing a safe shopping and reading experience. We're looking into this."