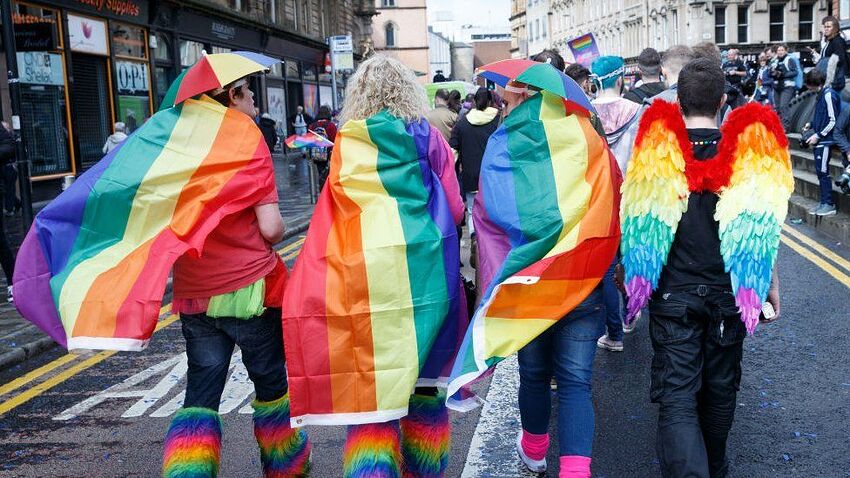 MSPs have passed Scotland's controversial new hate crime law.
The legislation consolidates existing law and extends protection for vulnerable groups with a new offence of "stirring up hatred".
It was passed by 82 votes to 32 a day later than expected, after MSPs ran out of time on Wednesday while debating a raft of amendments.
Opponents of the bill said they still have concerns about a possible chilling of free speech.
There were four abstentions.
Justice Secretary Humza Yousaf said: "I am delighted Holyrood has backed this powerful legislation that is fitting for the Scotland we live in.
"Parliament has sent a strong and clear message to victims, perpetrators, communities and to wider society that offences motivated by prejudice will be treated seriously and will not be tolerated."
The Hate Crime and Public Order (Scotland) Bill was first introduced last April in response to an independent review of Scotland's hate crime laws by Lord Bracadale, but has sparked fierce debate.
Under the bill, offences are considered "aggravated" - which could influence sentencing - if they involve prejudice on the basis of age, disability, race, religion, sexual orientation, transgender identity or variations in sex characteristics (sometimes described as "intersex" physical or biological characteristics).
It also creates new offences of "stirring up hatred" - which previously applied only to race - and abolishes the offence of blasphemy which has not been prosecuted in Scotland for more than 175 years.
An earlier draft of the bill was criticised by the Law Society of Scotland for having a perceived low threshold for prosecution.
A number of groups including religious and cultural groups, writers, journalists, campaigners and police raised concerns about its impact on free expression.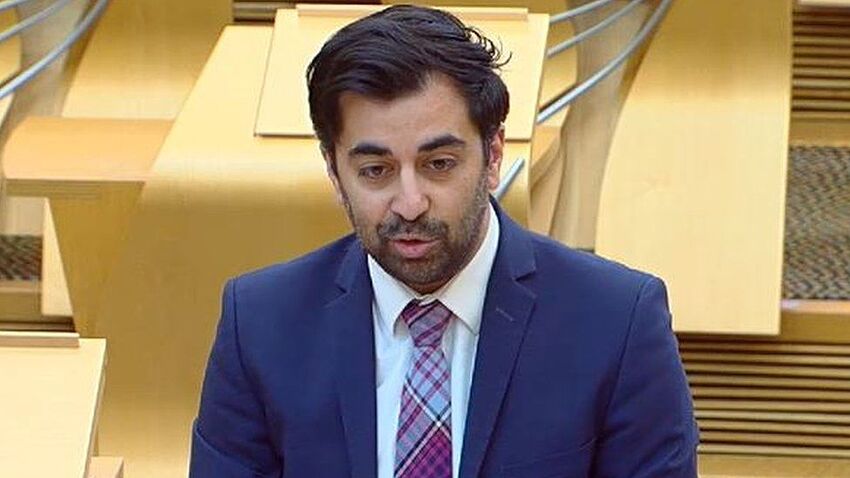 image captionMr Yousaf said the bill makes clear the government is listening to victims
The Scottish government responded by modifying the wording and strengthening freedom of expression provisions.
The changes meant "stirring up hatred" would only be considered an offence if it was intentional.
On Wednesday, two amendments designed to further strengthen the protection of free speech were passed unanimously by MSPs.
During the final debate on Thursday, Humza Yousaf argued that those provisions were strong enough to prevent criminalisation.
He said: "To those who think they may accidentally somehow fall foul of the law… because they believe sex is immutable, or they believe an adult man cannot become a female or they campaign for the rights of Palestinians… or those that proselytise that same-sex relationships are sinful, none of these people would fall foul of the stirring up of hatred offence for solely stating their belief - even if they did so in a robust manner.
"Why? Because solely stating any belief, which I accept may be offensive to some, is not breaching the criminal threshold.
"This bill makes clear that we are listening to the victims of hate crime."