… in Piracy Lawsuits.
The makers of movies such as "Dallas Buyers Club," "Rambo V: Last Blood," and "The Hitman's Bodyguard" are putting hosting companies that work with VPN services under pressure. In two separate lawsuits, Leaseweb and Sharktech stand accused of failing to terminate customers that have repeatedly been linked to copyright infringement.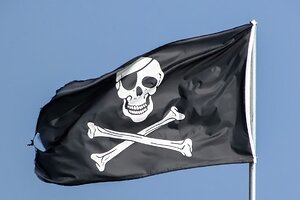 A few years ago piracy-related lawsuits were pretty straightforward. Copyright holders would either sue alleged file-sharers or the operators of pirate sites.
In recent months, we have seen a new breed of lawsuits, filed on behalf of the makers of movies such as "Dallas Buyers Club," "Rambo V: Last Blood," and "The Hitman's Bodyguard."
Early last year these companies scored a big win when they convinced the operator of YTS, one of the largest torrent sites, to settle for more than a million dollars in damages.
The echoes of those settlements are still heard in current lawsuits. As part of the agreement, the YTS operator shared information from the site's database, which provided fuel for many follow-up cases against alleged pirates.
The database also showed that several YTS users were using VPNs, which led to another attack vector. In several lawsuits filed over the past few weeks, the movie companies sued VPN providers for facilitating piracy. These cases are ongoing, but already another target group has been identified.
Movie Companies sue Leaseweb
Last week, Dallas Buyers Club LLC, Rambo V Productions, and various other companies filed a lawsuit against the U.S. branch of hosting provider Leaseweb. The complaint also lists various Doe defendants, which are unnamed VPN companies and their allegedly pirating users.
The complaint, filed at a federal court in Virginia, is riddled with allegations. While Leaseweb doesn't infringe any content directly, it is accused of knowingly providing services to VPNs that have pirating subscribers.
For the movie companies, it's not clear which VPN providers are linked to the IP addresses. They note that Leaseweb doesn't always update the ARIN IP address assignments, which makes it hard to pinpoint the VPN services in question.
Nonetheless, the complaint lists LiquidVPN, NordVPN, and ExpressVPN as potential Leaseweb customers, and Zenmate certainly uses Leaseweb's services, they write. However, none of these companies are named as defendants. In addition, these VPN services don't keep logs that can identify alleged pirates.
One of the main allegations against Leaseweb is that it failed to terminate the accounts of these unknown VPN companies. The movie companies write that they sent over 32,000 notices but that Leaseweb did little more than forwarding these to its subscribers.
Repeat Infringers
The alleged lack of a reasonably implemented "repeat infringer" policy, as required under the DMCA, means that Leaseweb can be held liable for these subscribers, the complaint argues. They also claim that this draws other bad actors to the service.
"Leaseweb's subscribers are motivated to become customers from the knowledge of Leaseweb's practice of ignoring notices of infringements or failing to take any meaningful action in response to said notices," they write.
The complaint argues that the unnamed VPN services and their pirating users engaged in direct copyright infringement, among other things. Leaseweb, for its part, is accused of contributory and vicarious copyright infringement.
With this lawsuit the movie companies hope to recoup damages. In addition, they request a broad permanent injunction that requires Leaseweb to block common BitTorrent ports (6881-6889) and terminate repeat copyright infringers.
Leaseweb isn't the only hosting company that's targeted. The complaint is similar to one that was filed a few weeks earlier against Sharktech. That case is ongoing and the hosting company has yet to file a response.
Applying Pressure
It's safe to say that many of the characterizations will be disputed by the defendants. None of the claims have been proven yet, but that may not be the end goal. Looking at the legal history of the movie companies, they often apply pressure to then 'settle' these matters behind closed doors.
In addition to going after hosting providers, the movie companies also sued VPN providers VPN.ht and LiquidVPN directly. VPN.ht responded to this lawsuit by filing a motion to dismiss, which is pending at the court.
Meanwhile, the former operator of LiquidVPN signed a consent judgment with the movie companies. The agreement stresses that the man still has outstanding claims against the new LiquidVPN owners, which he has now assigned to the movie companies. These new owners were sued separately at a federal court in Florida.
—
A copy of the complaint against Leaseweb is available here (pdf) and the Sharktech lawsuit can be found here (pdf)