… until omicron came along
Millions of omicron cases have translated into relatively few deaths, bringing an important change in the deadliness of the virus
It is a question that has plagued the pandemic, sparking furious debate over Britain's dinner tables. Is coronavirus really any more deadly than flu?
Before the vaccine roll-out and omicron surge, the answer was undoubtedly: "yes".
Even at the end of December, the rolling seven-day Case Fatality Rate (CFR) for coronavirus was about 0.3 per cent or one death in 333 cases, based on a 21-day lag between testing and death.
In comparison, the death rate for flu sits somewhere between 0.1 and 0.2 per cent - or between one death in 1,000 and one death in 500.
It was previously much worse. In May 2020, the Covid case fatality rate peaked as high as 15 per cent - one death in six cases - although this was largely fuelled by lack of testing - but it is fair to say that throughout the pandemic coronavirus has been far deadlier than flu.
However, the situation has changed dramatically in the last few weeks. The millions of cases sparked by the omicron wave have translated into relatively few deaths, bringing an important change in the deadliness of Covid.
Latest case fatality rates in England in the seven days up to January 26 are now just 0.14 per cent - one death in 714 positive cases, having fallen further since hundreds of thousands of reinfections were added to the case data.
The infection fatality rate (IFR) - the number of deaths for all infections, not just positive cases - tells a similar picture. Prof Paul Hunter, of the University of East Anglia, estimates it to be around 0.06 per cent.
Data from the ZOE symptom tracker app, shared with The Telegraph, show there were more than 9.2 million Covid infections since the start of December in the UK, and 10,670 reported deaths, an IFR of 0.11 per cent over that time period.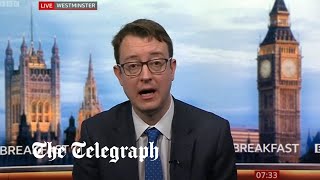 Working out the fatality rates for flu is notoriously tricky, but figures from the US Centers of Disease Control from 2017 to 2018 estimate the IFR of flu to be around 0.12 per cent and the case fatality rate to be 0.27 per cent.
It is likely now, that even with millions of Covid cases in December and January, excess winter mortality this year will not even approach a bad flu year - let alone the levels we have seen in previous waves.
Updated dashboard data show that on the worst day of the omicron wave, some 272,223 people were infected yet deaths peaked at just 273 on January 21, more than a thousand below the 2021 winter daily peak.
Latest data from the Office for National Statistics (ONS) show that deaths in England are currently below the five year average for this time of year.
This is not to diminish how deadly and miserable flu can be. But in a bad flu year, Britain can experience 30,000 flu deaths without needing to shut down the economy, ask citizens to cut down their social engagements, or wear masks.
Many commentators and experts still believe that Covid is deadlier than flu because they are using a cumulative case fatality rate - which is currently running at around 0.9 per cent - nearly 10 times higher than flu.
But that figure is now misleading because it captures the high death rate before mass vaccination and widespread infection, and is another example of problems with the current data.
The other problem is that deaths are currently over-reported by the daily dashboard, suggesting the case fatality rate may be even lower.
In the week ending January 21, there were 1,698 Covid deaths reported but only 1,484 registered by the Office for National Statistics (ONS) of which just 1,082 (64 per cent) were primarily caused by the virus.
ONS death statistics also show that more than a quarter of official Covid deaths are people who did not die as a direct result of coronavirus.
Latest data show there were 1,484 deaths in England and Wales where Covid was mentioned on the death certificate. However, just 1,082 of these were due to Covid, with the virus not the cause of death in 27 per cent of reported deaths.
This is the largest discrepancy between the two metrics since June, when the weekly death figures were extremely low, making a direct comparison difficult.
On Tuesday, the UK Health and Security Agency (UKHSA) added an extra 902 deaths to the dashboard, which occurred from the 588,115 reinfections which were added on Monday evening. It suggests the current reinfection death rate is about 0.15 per cent - again, well within the flu range.
One year ago, in the midst of the crippling winter wave of 2020/21, just nine per cent of Covid deaths had the virus listed as an accessory condition and not the main cause of death, a proportion three times smaller than it is now.
What is becoming increasingly clear is that, barring another nastier variant which can escape immunity and be intrinsically more deadly, Britain is largely out of the Covid woods.
While it is impossible to predict the future, maybe omicron has given us hope that the virus is starting to behave like others before it: evolving primarily to spread, not to kill.