Two cases of a new, "more transmissible" COVID-19 variant linked to South Africa have been identified in the UK, the health secretary has said.
Both cases are contacts of people who travelled from South Africa over the last few weeks, Matt Hancock said in a Downing Street news conference.
Those with the new variant, and contacts of them, are quarantining.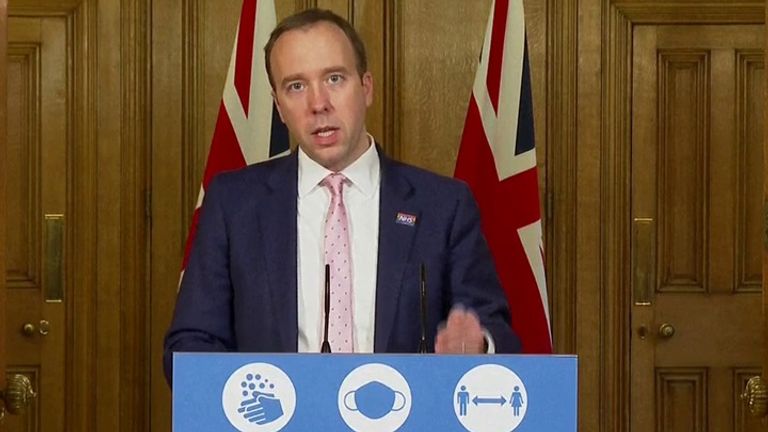 Matt Hancock announces more areas in the East, South East and parts of the South West of England will be placed in Tier 4.
Dr Susan Hopkins, from Public Health England, said the new variant discovered in the UK, and the one found in South Africa, are "very different" and are "different mutations".
"Both of them look like they're more transmissible," she added.
Dr Hopkins told the Number 10 press conference: "We have more evidence on the transmission for the UK variant, because we've been studying that with great detail with academic partners.
"We're still learning about the South African variant. We are pretty confident that the system we have in place will help control the spread."
Mr Hancock said: "This new variant is highly concerning because it is yet more transmissible and it appears to have mutated further than the new variant that has been discovered in the UK."
![|160x156](upload://oEibafltJK1LiHOSrql5fJLHRDf.mp4)