Let the Texas Tank Watching Begin!
SPACEX is about to launch there new rocket STARSHIP to about 15 kilometers (9 miles) with a launch window opening Monday Dec 7th in Boca Chica Texas.
Elon said he would live stream the event. In addition there will belive streamed by several other Youtubers from different angles and several high quality rocket nerd photographers that have been following this since the beginning. Multiple videos from various angles, speeds and edits to highlight different events will be available shortly after the launch flight landing or massive unscheduled disassembly event (this is an experimental prototype after all).
SpaceX web site is a MUST VISIT:
Live Stream Past Present and future on Youtube:
https://www.youtube.com/user/spacexchannel
LabPadre has 3 Cams running 24 hours a day video taping the Build sight, Launch pad and other things from a 30ft tower located near SpaceX property. Depending on the weather his CAM can be a bit shaky at times but angle, details and closeness is great.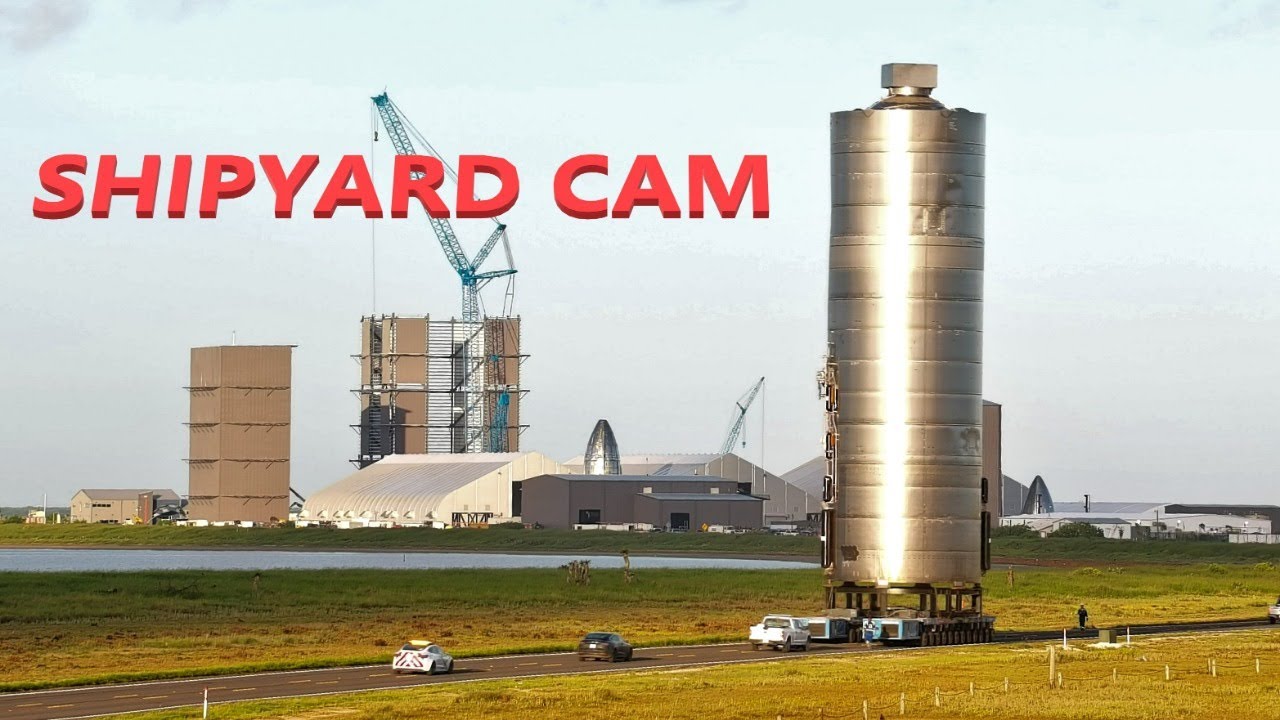 NASA Spaceflight.com has incredable video live streams of launches from all over. They partner with people on the ground to bring great video streaming. BocaChicaGal not only has a zoomed in detailed close up video of Starship testing and launches so far but she also snoops around the build site every day capturing construction as it happens in ext ream detail.
NASA Space Flight does not run a 24 hour cam so you have to check and see when they are live. Today they are watching to see if SN8 will static fire the engines:
Starship Stakeout - Dec 6th 2020 - YouTube
SpaceX Boca Chica - SN9 Nosecone Stacked - SN8 Prepared for 15 km Flight - YouTube
SpaceX Boca Chica - SN8 Static Fire #3 and Pneumatic Anomaly - YouTube
SpaceX Boca Chica - Starship Factory Drive-Thru - New Flaps Delivered and New Nosecone Moved Outside - YouTube
SPadre is another one that usually has a bit different angle since I believe his approach is to come in from the water side and set up a cam on a beach some where. By cam I mean HIGH DOLLAR QUALITY VIDEO SYSTEM.
For commentators with detailed information on the entire program and more I recommend:
Everydayastronaught Tim Dods:
What About It with Felix, He Rocks

His videos have a regular appearance of video from the air and 3d animated renders of various potential build designs and tech descriptions. His wife does science content as well. Think he is based in Germany but has lots of Texas connections to feed him info that he puts together for the rest of us not in Texas.
Related but wider topics can be found:
Marcus House:
https://www.youtube.com/channel/UCBNHHEoiSF8pcLgqLKVugOw
Scott Manley:
https://www.youtube.com/user/szyzyg
3D artists that occasionally get feedback from Elon on there concepts:
ErcX: