This is, of course, a VERY personal thing, but I think poetry is something that I write to share with people, not to grace a dusty folder on my PC's memory.
It has taken me four years to find a way to describe me being at my mother's side when she took her final breath. Her is what I have written. The title, by the way, is for a proposed series of poems and prose, and might be considered to have the figure '1' at the end:
" Maintain a state of balance between physical acts and inner serenity, like a lute whose
strings are finely tuned " [Gautama Buddha]
Finally I have found a way to tell it – i n the simplest way I can. The act, the event, the happening, is genuinely so easy, but there are intangible strings that complicate it.
The lute, analogously, created the beauteous chord, yes, b ut at this appointed time one of its wire strings was destined to break – its strands simply unwrapping themselves and slipping slowly one over the other as the inevitable happened: It, and we, became gently parted. Thus the chord changed. Permanently? Who can say?
To tell you about it deserves simplicity, for although inevitable, and sometimes feared, it is ultimately such a simple thing.
Simple Acts of Balance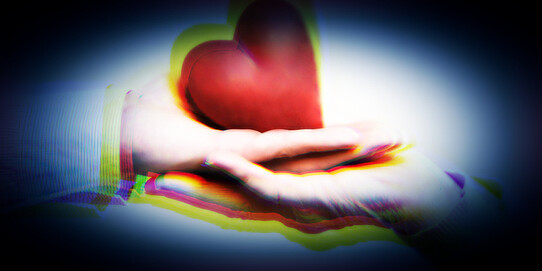 Her breath is easy
and her eyes are closed,
as is her mouth –
for she breathes through her nose.
I am tremulous
inside my body
(which I hold firm
so that nobody knows.)
Her fear of dying
is no longer there –
for in her dreams
such conception is lost.
I stroke her forehead
with my tired knuckle –
softest gestures
of familial love.
Somewhere deep inside
she hears my soft voice
make mellow words
to guide her soft away?
There is much to say,
all of it chosen
for the right time:
For this parting place.
From where is my script?
Borne perhaps by Care?
Nowhere written?
From out of thin air?
Closing on the void,
her breathing stutters –
just now and then –
most like a child's sigh.
'Don't be fearful, Mum,
you can now let go –
though I love you
as you surely know.'
How could I not wish
her struggle to end?
Sepsis invades –
starves her very core.
My new eyes see her:
her fragility
washes my heart
free of imbalance.
She sees my father?
With arms outstretched wide?
To welcome her
in some secret space?
To balance outside,
my inside motionless,
knowing the horn
is about to sound.
Together we slide:
Her to ever sleep –
knowing it's love
now making me weep.
—o—
The nurse sensing death:
'Can you see Fred, Rita?'
She feels for a pulse…
such gentle fingers.
—o—
There is a stillness
come to her body.
An ocean of
emotion comes into mine.
I confess that then I quake: Falling, I slip with the end
of the string still in my hand. My balance is lost, and the
string slides effortlessly from my grasp as it becomes an
amorphous silver cord rising through the air.
"Every morning we are born again, what we are today is what matters most." [Gautama Buddha]
That is all.