MPs welcome PM's news following revelations that children were being taught 'age inappropriate' material in class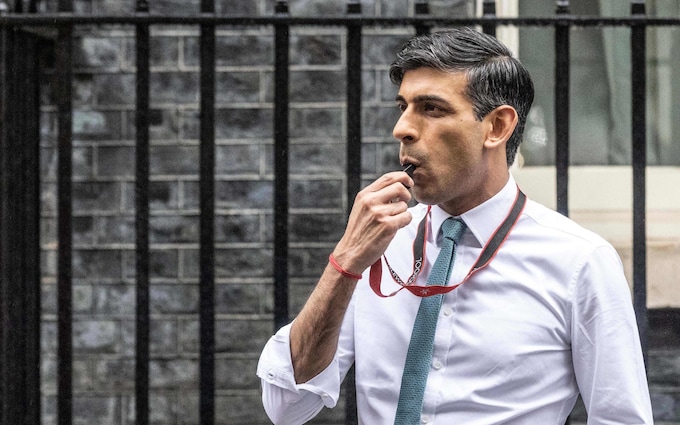 Nearly 50 Conservative MPs wrote to Rishi Sunak urging him to launch an independent inquiry CREDIT: Richard Pohle/Pool/AFP via Getty Images
Rishi Sunak has ordered an urgent review of sex education after The Telegraph exposed evidence of the widespread teaching of "age inappropriate" materials in schools.
MPs have welcomed the news, but warned that the review must be independent as the Department for Education (DfE) has produced "confusing" guidance.
This week, nearly 50 Conservative MPs wrote to the Prime Minister urging him to launch an independent inquiry into "age inappropriate" sex education following evidence that graphic sexual content and gender ideology was being widely taught in schools.
The letter, co-ordinated by Miriam Cates, the MP for Penistone and Stockbridge, was signed by Priti Patel, the former home secretary; Simon Clarke, the former levelling up secretary; and Jonathan Gullis, Andrea Jenkyns, Brendan Clarke-Smith and Kelly Tolhurst, all former Cabinet ministers.
It came after The Telegraph revealed last week that some 13-year-old pupils have been taught there are 100 genders, while in some schools children as young as 12 have been asked how they feel about oral and anal sex.
On Wednesday, Mr Sunak told the Commons that he would now bring forward a review into sex education.
He said that he had asked the DfE to "ensure that schools are not teaching inappropriate or contested content in RSHE [relationships, sex and health education]", adding: "Our priority should always be the safety and wellbeing of children and schools should also make curriculum content and materials available to parents.
"As a result of all of this, we are bringing forward a review of RSHE statutory guidance and we will start our consultation as soon as possible."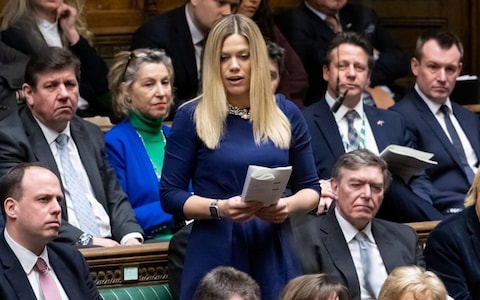 Miriam Cates raised concerns about the 'age inappropriate' content being taught to schoolchildren CREDIT: UK Parliament/Andy Bailey
In the Commons, Mrs Cates said: "Graphic lessons on oral sex. How to choke your partner safely, and 72 genders. This is what passes for relationships and sex education in British schools.
"Across the country, children are being subjected to lessons that are age inappropriate, extreme, sexualising and inaccurate, often using resources from unregulated organisations that are actively campaigning to undermine parents.
"This is not a victory for equality. It is a catastrophe for childhood."
Mrs Cates warned that the DfE's updated latest RSE guidance, produced in 2019 in consultation with Stonewall, the LGBT+ charity, has allowed "activist groups" to overly influence teaching materials.
She told The Telegraph: "I am pleased that the PM is taking this issue seriously and shares our concerns about inappropriate RSE. I commend his commitment to a review, but this must be an external review outside of the Department for Education.
"The Department has produced confusing guidance, has consistently denied that there is a problem and publicly recommend some of the organisations that are producing inaccurate and sexualising materials. The Department does not have the independence required to lead an effective inquiry."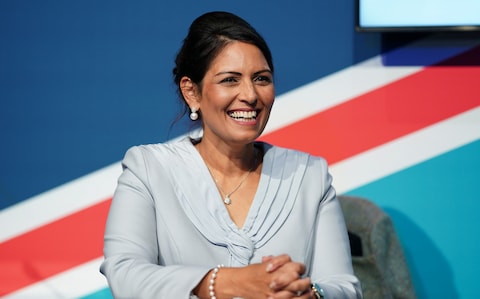 Priti Patel was one of the signatories to the letter to Mr Sunak CREDIT: Ian Forsyth/Getty Images
Ben Bradley, another Tory MP and one of the letter's signatories, said: "It's important and good news that Rishi plans to grasp this nettle because the longer it's left without being tackled, the more children will be exposed to some of this appalling content.
"Whenever I've raised this with my community, parents have been horrified at some of the examples of what constitutes 'education.'
"There's a wider issue here too about what seems like increasing levels of sexual content being directed at children. So I'm really pleased Rishi will step in, and delighted to be able to support Miriam's work on this space. I hope it makes a difference."
Mark Lehain, the head of education at the Centre for Policy Studies, said: "It's vital the review focuses on what an age-appropriate 'ceiling' looks like, and how parents are listened to.
"And when the review is completed, it will also be important to know at the same time how Ofsted will use it to inform inspection, and how parents can flag concerns in ways that will be taken into account."
'Politically motivated review'
James Bowen, the director of policy at the NAHT school leaders' union, said it was hard " to be anything other than deeply concerned by this announcement".
"The overwhelming majority of schools are doing nothing more than following the Government's own statutory guidance when it comes to relationships and sex education," he said.
"It is worth remembering that the current curriculum was subject to extensive consultation before it was introduced. We have seen no evidence to suggest there is a widespread problem with pupils being presented with age-inappropriate materials and if this were the situation, we would expect it to have been picked up on a case-by-case basis.
"There is a real concern that this is a politically motivated review, rather than one based on the reality of what is happening in the vast majority of schools up and down the country.
"Our appeal to [the] Government is to ensure this review is now handled with the care, sensitivity and impartiality it requires and to listen carefully to the voices of education professionals and pupils."