The grey rodent - nicknamed Stripe after the evil character from Gremlins - was caught and put on death row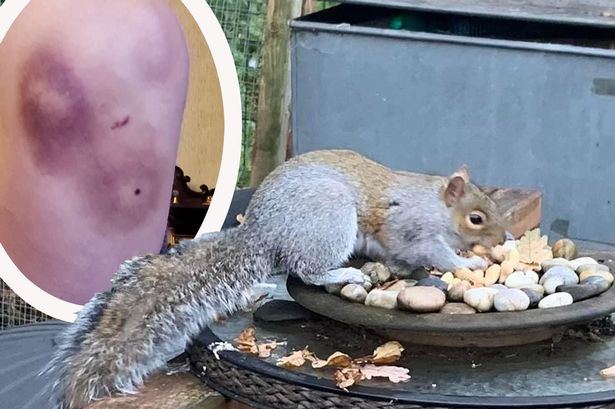 Stripe initially appeared tame but then turned rogue. Inset, the injuries caused to one of his victims (Image: SWNS)
A squirrel's reign of terror has been brought to an end after it caused chaos in a North Wales town.
The grey squirrel was branded "psycho" and "nutty" after indiscriminately attacking pensioners, children and pets in Buckley, Flintshire.
At least 18 people were injured over two days after the squirrel went rogue.
READ MORE: Full list of bank holidays in 2022 - and why there's a bonus one in June
Like something out of a low-budget horror movie, it launched itself at people as they put out their bins – and even chased people down streets.
Some were left bitten, bruised and bleeding by the rascally rodent. A few even needed tetanus jabs.
Writing on Facebook, one resident said: "Warning, vicious squirrel that attacks.
"Has bitten me, attacked my friend… and multiple other people.
"It's also attacked my two Bengals, who fear nothing, and my neighbours' Bengal cats.
"Dare not go out of my house, as it's lurking…"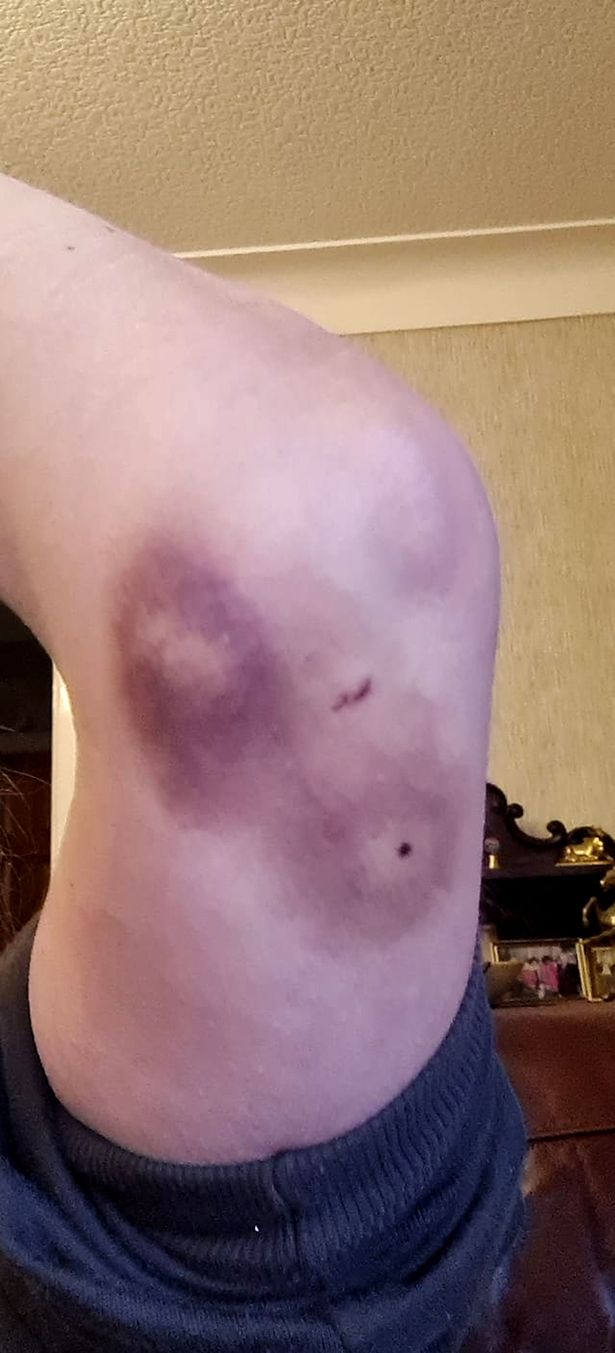 Buckley resident Jane Harry was left badly bitten and bruised after an encounter with Stripe (Image: Jane Harry)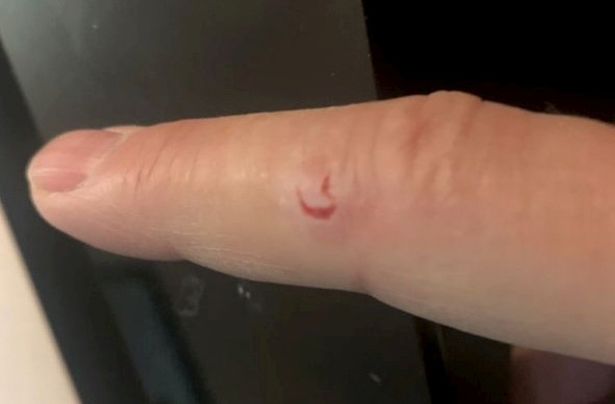 Corinne Reynolds decided to act after she was bitten on her finger (Image: Corinne Reynolds)
The squirrel was quickly dubbed "Stripe" by locals after the evil character from the Gremlins film.
Another woman posted a picture of her bloodied hand, saying, "This squirrel is not very nice at all, just had me when collecting my recycling bags.
"Let's just say it had me good and proper, little s***."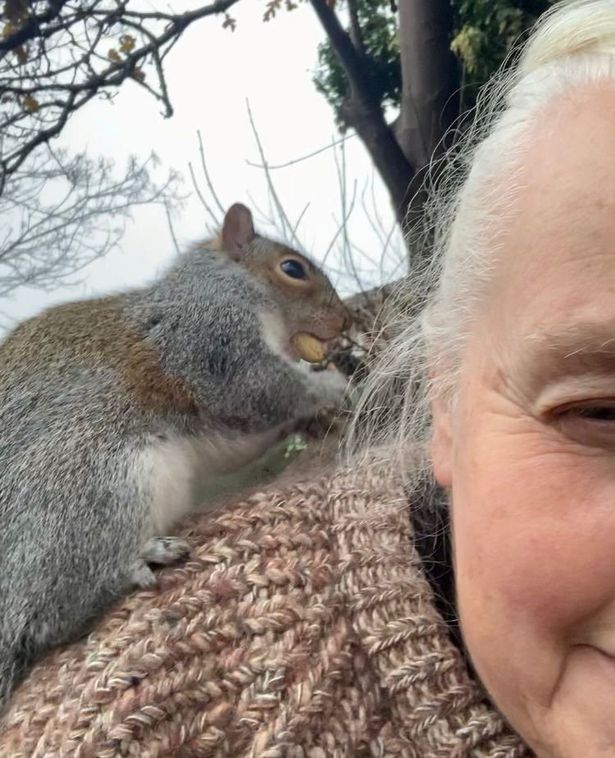 Stripe became a little too friendly, 'legging' it up the garden to climb onto Corinne's shoulder (Image: Corinne Reynolds (SWNS))
Forty eight hours of tyranny was finally brought to an end on Monday, December 27, when it was caught in a humane trap by 65-year-old gran Corrine Reynolds.
Known locally as the "bird lady", she had been feeding the animal since the summer.
Despite befriending the creature, Corrine decided to act after being bitten on the hand herself.
She said: "I only got bit once but he had suddenly taken to seeing me and literally legging it down the garden up my leg and on my shoulder.
"To be honest, he was giving me cause for concern with his unusual behaviour.
"Then I saw all the Facebook posts and realised it was actually dangerous.
"I know there are differing views on me capturing it but when you can't go out in your back garden for fear of being attacked, it's not good.
"I have an elderly lodger on blood-thinning drugs and a two-year-old grandson playing in the garden too, so I couldn't risk injuries to either of them."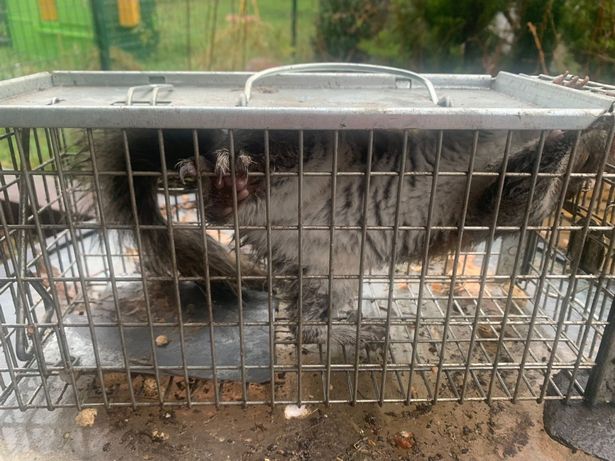 Stripe was eventually snared in a humane trap put out by Corinne Reynolds (Image: Corinne Reynolds (SWNS))
After she failed to contact animal rescue charities, Stripe was put on death row.
Corinne, who works as a home carer, asked vets to put him to sleep, as it is illegal to release grey squirrels back into the wild.
She then launched a fundraising appeal to pay for the £110 fee.
"For me to want to put to sleep an animal was a step not taken lightly," she said.
"But I'm not putting my grandson at risk of getting bitten by a squirrel who just lunges for an attack."