New Jeffrey Epstein docs reveal pedophile met with CIA chief, former White House counsel — after his child sex crime conviction.
The list of Jeffrey Epstein's possible connections now includes America's spy chief, a college president and a former Obama White House counsel, according to a collection of previously unreported documents that included the convicted sex offender's schedules.
The trove of papers, obtained by the Wall Street Journal, shows meetings between Epstein and several prominent people, including three with William Burns, the director of the Central Intelligence Agency, when he was the deputy secretary of state in 2014.
These prominent people have not been accused of any wrongdoing, and have all maintained that their connections with Epstein were purely professional or social.
None of the names appeared in Epstein's "black book" of contacts, the Journal reported, or in the flight logs of passengers who traveled on his private jet.
It's also not clear what the purpose of each meeting was, or if every appointment actually happened, the paper said.
Epstein, a registered sex offender, brokered the meetings after he served time in prison in 2008 for a sex crime involving a teenage girl, the report said.
The documents show Noam Chomsky, the author, activist and professor, was scheduled to fly with Epstein and have dinner at his Manhattan home in 2015.
Leon Botstein, the longtime president of Bard College, met Epstein several times and even invited him to the campus, according to the Journal.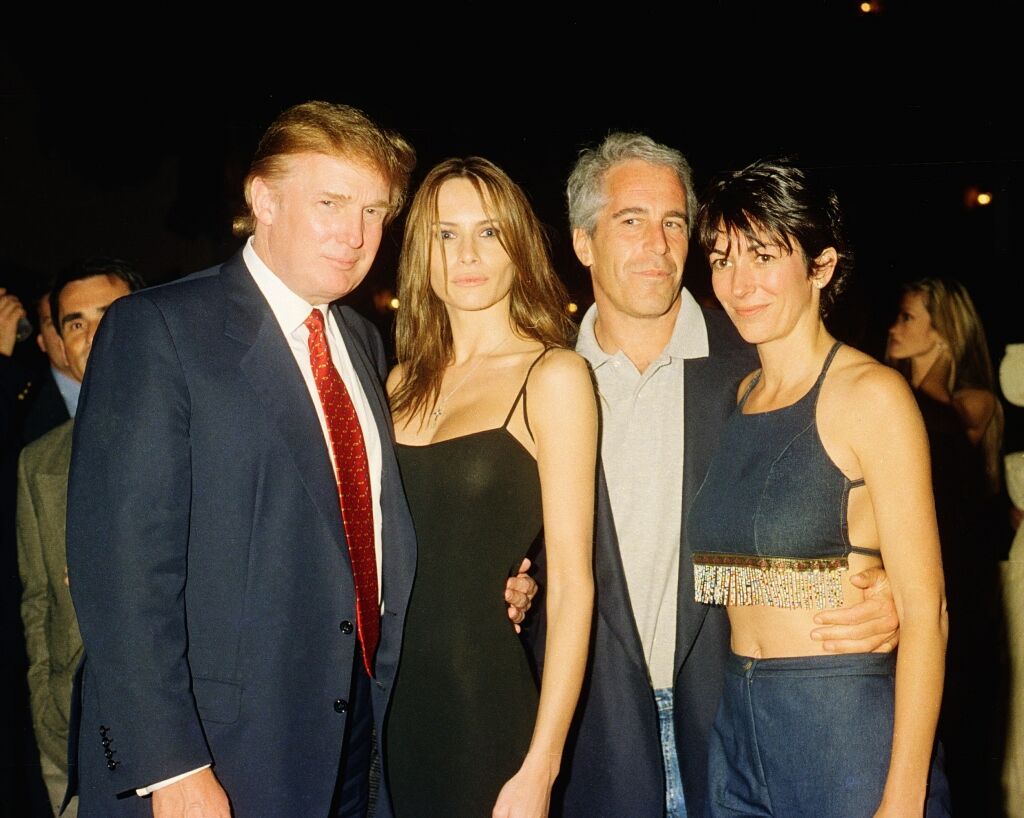 Former President Donald Trump, Melania Trump, convicted sex offender Jeffrey Epstein and Ghislaine Maxwell pose together at the Mar-a-Lago club on Feb. 12, 2000.
Getty Images
Kathryn Ruemmler, who served as White House counsel under President Barack Obama, met with Epstein dozens of times in the years between her White House career and her next job as an attorney at Goldman Sachs, the report said.
Epstein had also planned for her to be on two trips with him: a 2015 visit to Paris and a 2017 journey to his private island in the Caribbean, according to the Journal.
Most of the people included in the thousands of pages of emails and schedules from 2013 to 2017 told the Journal that they met with Epstein because of his wealth and connections.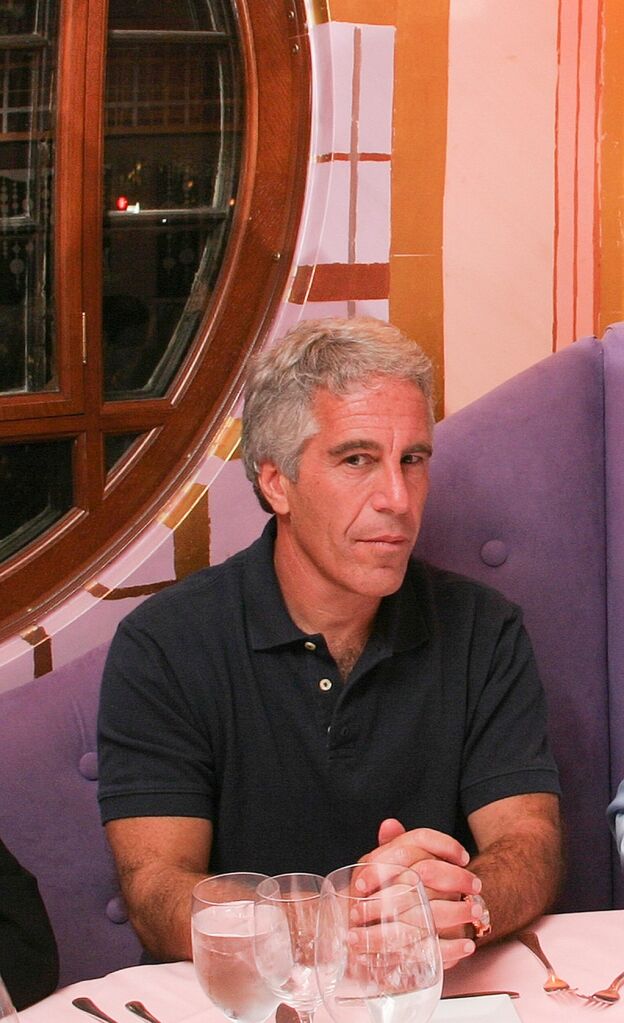 The list of associates of Jeffrey Epstein now includes a CIA chief, a college president and a former White House counsel, according to the Wall Street Journal.
Corbis via Getty Images
Some said they thought he had been rehabilitated.
Others said they had more personal aims: Botstein said he was trying to get Epstein to donate to his school, while Chomsky said he wanted to discuss political and academic subjects with the well-connected financier.
Epstein has been a lightning rod for intrigue, controversy and conspiracy theories since he hanged himself in his Manhattan jail cell on Aug. 10, 2019, while awaiting trial on federal sex trafficking charges.
A repeat offender, Epstein had been accused of sexually abusing girls in Florida, some as young as 14 years old.
He cut a deal with prosecutors in 2008 and pleaded guilty to state charges of soliciting and procuring a minor for prostitution.
Under a secret agreement, the US Attorney's Office in Miami agreed not to pursue federal prosecution.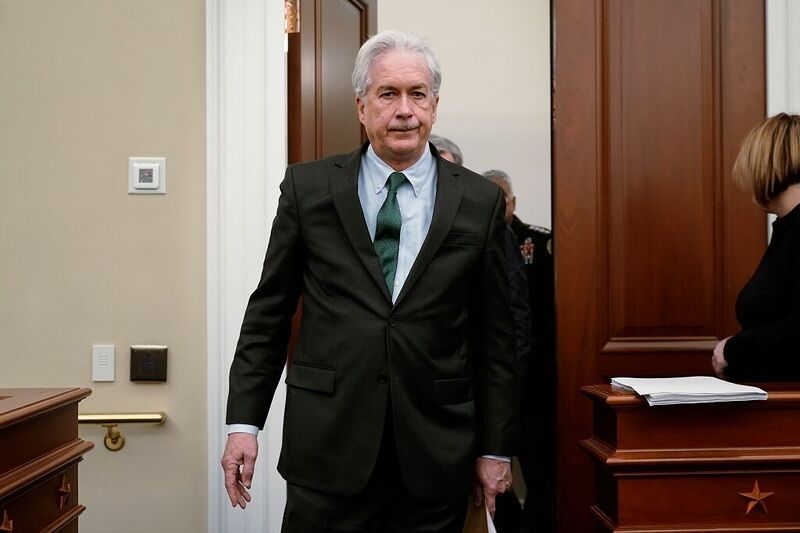 CIA Director William Burns had three meetings with Epstein planned when Burns was deputy secretary of state in 2014.
AP
Epstein served about 13 months in a cushy work-release program that allowed him to leave jail and go to his office during the day.
The case torpedoed Epstein's reputation — several politicians sent back his donations, and clients and banks cut ties with him, the Journal said.
In 2019, the feds charged Epstein with sex-trafficking conspiracy after the Miami Herald reported that dozens of women claimed he abused them.
But he killed himself before he could go to trial.
Following a trial in Manhattan federal court, a jury in December 2021 convicted Epstein confidante Ghislaine Maxwell of several crimes, including sex trafficking of minors, for helping him groom girls and women to abuse.
The British socialite was sentenced to 20 years in prison, but is appealing the case.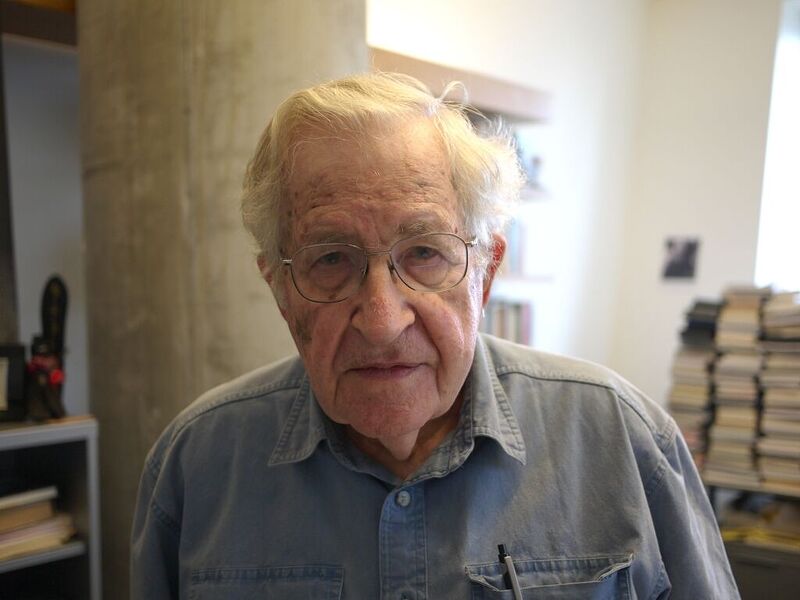 Noam Chomsky was scheduled to fly with Epstein and have dinner at his Manhattan home in 2015.
picture alliance via Getty Images
Despite his death and her conviction, questions remain about who in Epstein's famous circle of friends and associates may have done illegal things in his presence.
And it has also led to a variety of conspiracy theories that claim Epstein was murdered because of whom he had dirt on.
Burns, the 67-year-old CIA chief, met with Epstein about 10 years ago when he was looking to leave the government, CIA spokeswoman Tammy Kupperman Thorp told the Journal.
"The director did not know anything about him, other than that he was introduced as an expert in the financial services sector and offered general advice on transition to the private sector," she said. "They had no relationship."
But Burns, a career diplomat, had several scheduled meetings with Epstein in 2014.
Through Thorp, Burns said he remembered a mutual friend introducing them in Washington, and that he also met Epstein once in New York.
"The director does not recall any further contact," Thorp said.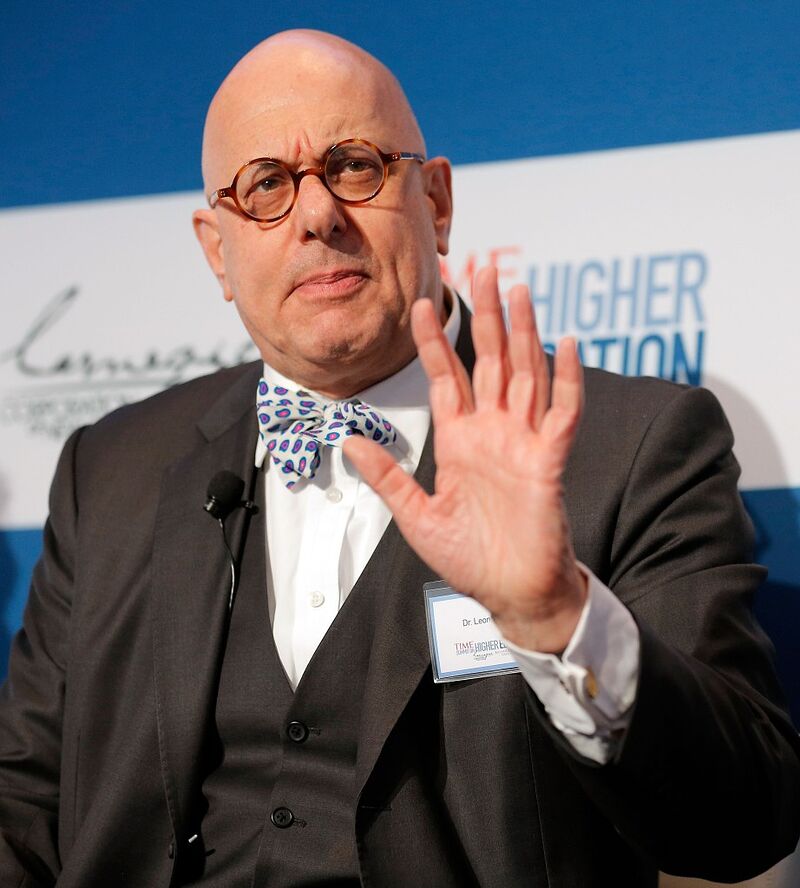 President of Bard College Leon Botstein invited Epstein to the campus.
Getty Images
Ruemmler had a professional relationship with Epstein because of her job at Latham & Watkins, a law firm, according to a Goldman Sachs spokesman.
Epstein appeared to know Ruemmler, the former White House counsel, fairly well, according to the Journal.
He visited apartments she thought about buying, knew her travel plans at times and planned meetings to introduce her to his friends after she left the White House in 2014.
Ruemmler didn't see anything suspicious at his Upper East Side townhouse, the Goldman spokesman told the Journal.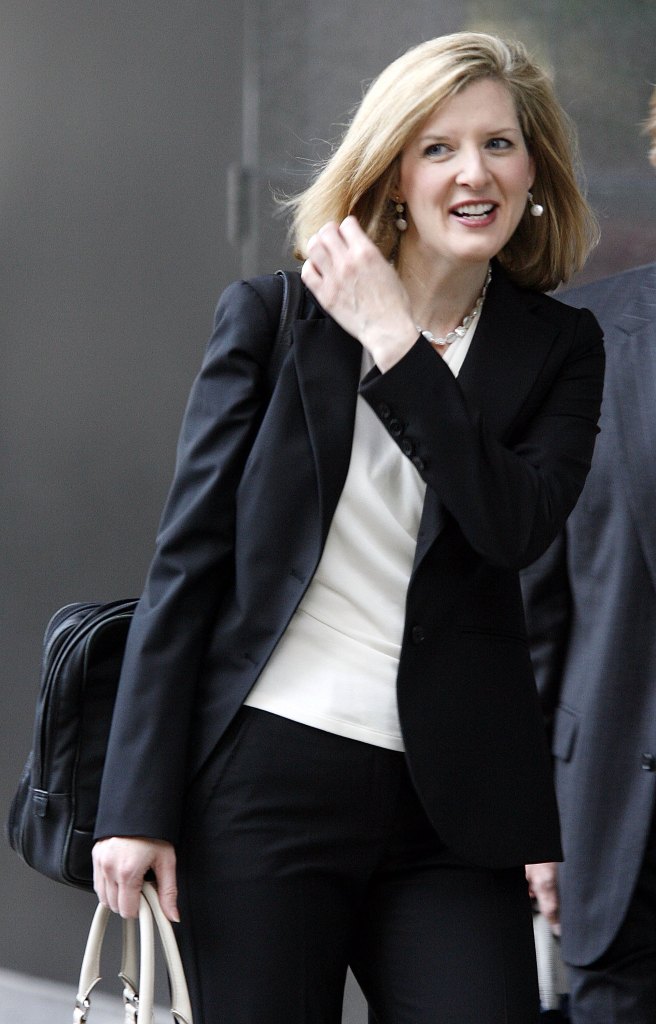 Kathryn Ruemmler met with Epstein dozens of times in the years between her White House career and her next job as an attorney at Goldman Sachs.
Getty Images
Although the two continued to meet for the next few years, Ruemmler never visited his island in the Caribbean or flew anywhere with him, the spokesman added.
"I regret ever knowing Jeffrey Epstein," Ruemmler said.
Epstein also met with a variety of other people, such as Ariane de Rothschild, chief executive of the Swiss private bank Edmond de Rothschild Group; Joshua Cooper Ramo, former co-chief executive of Henry Kissinger's corporate consulting firm; and Chomsky, the linguistics professor who taught at the Massachusetts Institute of Technology.
Chomsky and Epstein had a number of scheduled gatherings, including a planned dinner with Chomsky, his wife, Woody Allen and Allen's wife, Soon-Yi Previn, according to the documents.
The Journal asked Chomsky about his relationship with Epstein, to which he replied: "First response is that it is none of your business. Or anyone's. Second is that I knew him and we met occasionally."
Botstein, who has been president of Bard College since 1975, also had about two dozen meetings scheduled with the financier over about four years, the Journal reported.
"I was an unsuccessful fundraiser and actually the object of a little bit of sadism on his part in dangling philanthropic support," Botstein told the paper. "That was my relationship with him."
Botstein invited Epstein to an opera at Bard in 2013, then a concert in 2016.
Botstein had hoped Epstein would support the school's musical endeavors — but it was not to be.
"He presented himself as a billionaire, a really, really rich person," Botstein said. "I found him odd and arrogant. And what I finally came to believe, which is why we stopped contact with him, is that he was simply stringing us along."