Mick Jagger 'On The Buses' theme.
Posting this because it's cool:
There's definitely sound

loads fine for me. I think it just took a look at you and thought "nope"…
On Firefox this is how Tiktok embed is showing, a white rectangle.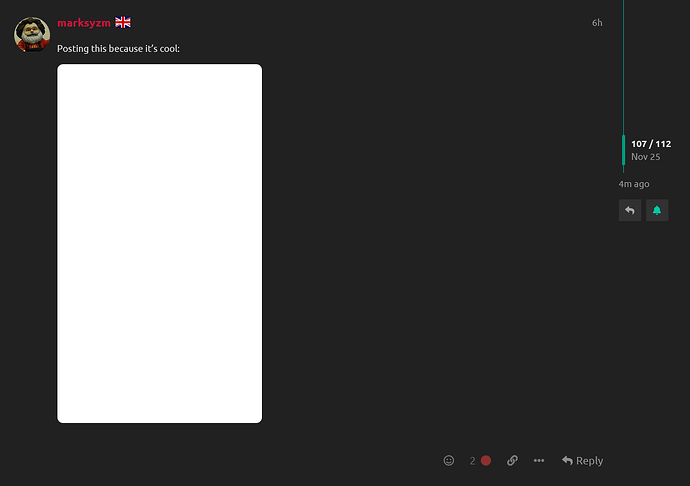 To watch the link you need to open dev mode

Ahhh maybe it's logged in only on desktop?
Ah! Yes works on mobile…there's a fine reason there is no dents from flying pint glasses in this pub.