Please 2022…just not a repeat of the previous 2 years…damn…
2020 - Teaser trailer
2021 - Official trailer
2022 - Main event

Thats what Bill Gates is saying. funny he is always right about what happens…
I saw the headline this morning, and actually laughed out loud.
For those that think they are invincible with the vaccine…
All health care workers must be vaccinated. paramedic party… 36 now test positive
I may be an ass(99.9% chance), but i refer to the vaccinated as "spreaders"
It's not a vaccine, it's a drug. Mirriam Webster just changed the definition of the word vaccine in January this year to suit the agenda.
middle class works…
middle class pays taxes…
country buys vaccine with tax dollars…
billionaires get billions more…
I just like that I don't have to make up any more excuses with not leaving the house.
I know I'm getting old but where the hell did 2021 go? I blinked a few times at the end of the summer and then it was Christmas. We didn't seem to have an autumn at all this year.
Honestly, I know we old gits experience it relative to the amount of time we've spent on this planet (a week is very different for someone who's 90 years old than it is for someone 9 weeks old) but even the whippersnappers are complaining about how quickly the time is going.
Also, 2022 sounds far too futuristic for it to be on Saturday.
Good to see you, old bean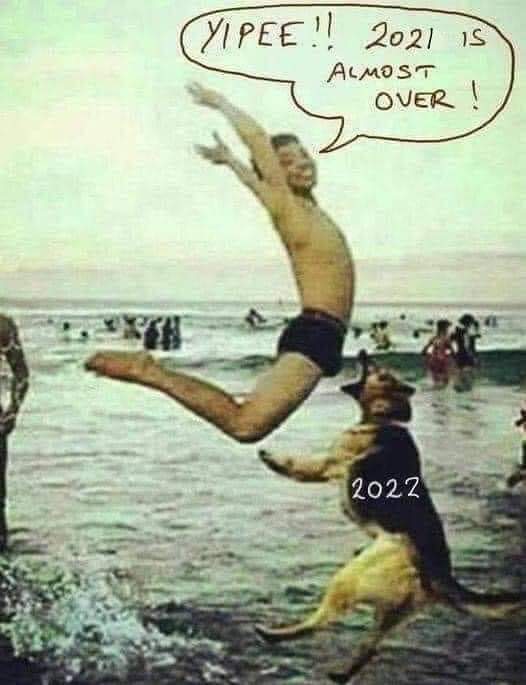 Mark is the new Nostradamus…