Former soldier searched Google, Reddit for spying tips, prosecutors say
Investigators say they found a document on the man's computer titled: "Important Information to Share with Chinese Government."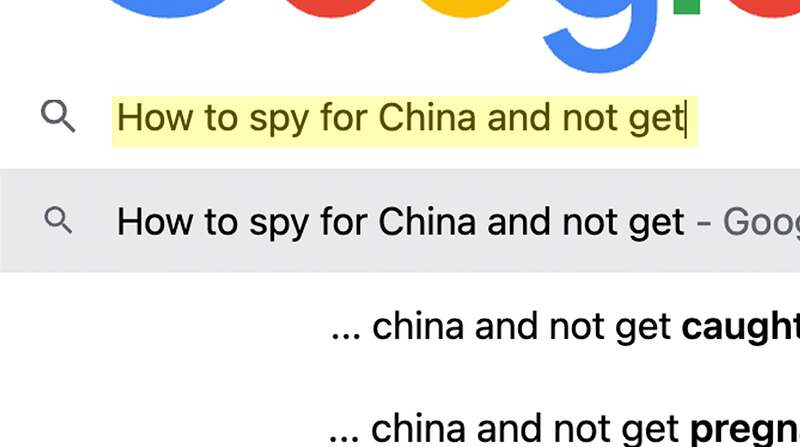 A former U.S. Army soldier was arrested Friday on charges of attempting to deliver classified national defense secrets to Chinese intelligence officials.
Among the clues that led the FBI to him, charging documents say, was a series of internet searches and emails that left little to the imagination.
Joseph Daniel Schmidt, 29, allegedly reached out to the Chinese Consulate in Turkey and Chinese security services over email to offer top secret defense information. The federal felony charges include attempting to deliver and retaining national defense information which are punishable by up to 10 years in prison and a $250,000 fine.
He was arrested at the San Francisco airport after arriving on a flight from Hong Kong.
The federal indictment paints Schmidt as an admirer of Chinese culture and society but also an unsophisticated spy who turned to Google to research his legal jeopardy and options for a life after trading state secrets.
Schmidt allegedly created a 22-page document titled, "Important Information to Share with Chinese Government" with details on US intelligence sources including source types, assessments, sites for meetings, and communication planning, according to FBI declaration documents.
The former Army soldier also searched for information on countries that do not have extradition treaties with the U.S., along with specific searches like: "soldier defect," "can you be extradited for treason," and "countries with the most negative relations with US."
Subscribe to Task & Purpose Today. Get the latest military news and culture in your inbox daily.
Schmidt was an active-duty sergeant, serving from January 2015 to January 2020. His primary and most recent assignment was at Joint Base Lewis-McChord in Washington in the 109th Military Intelligence Battalion where he had access to secret and top secret information.
Schmidt studied Mandarin and was a spy handler, performing surveillance, interrogation, and advanced psychological operation strategies. His work was directly related to the military's Indo-Pacific Command.
While on active duty in November and December 2019, Schmidt took personal leave to travel to China. He also submitted a visa application prior to his trip, according to the FBI.
"I plan to travel to China every New Year to learn about Chinese culture," Schmidt wrote on his visa application. "I want to learn as much about China's culture and history as I can."
In March 2020, Schmidt traveled to Hong Kong and allegedly tried to provide Chinese officials with classified information he obtained during his military service.